Updating a Contact (Mobile)
Similar to suggesting a contact update on the web, you can submit updates via your mobile device (iOS only). To start this process, you'll open your EverTrue mobile app and locate the constituent profile you would like to update. Click the plus sign in the upper-right corner to begin a suggested update.
Click Suggest Contact Update to open the suggestion window where you can submit information to any of the three categories: Phone, Email, and Address. If suggesting an update to one of these categories, you have three action options.
Act on the information: Use this to call or text an existing phone number, email an existing email address, or view an existing address on a map. 
Edit: Use this for tweaking an existing set of data, like a typo in an address.
Retire: Use this for removing a set completely, like an out-of-date email.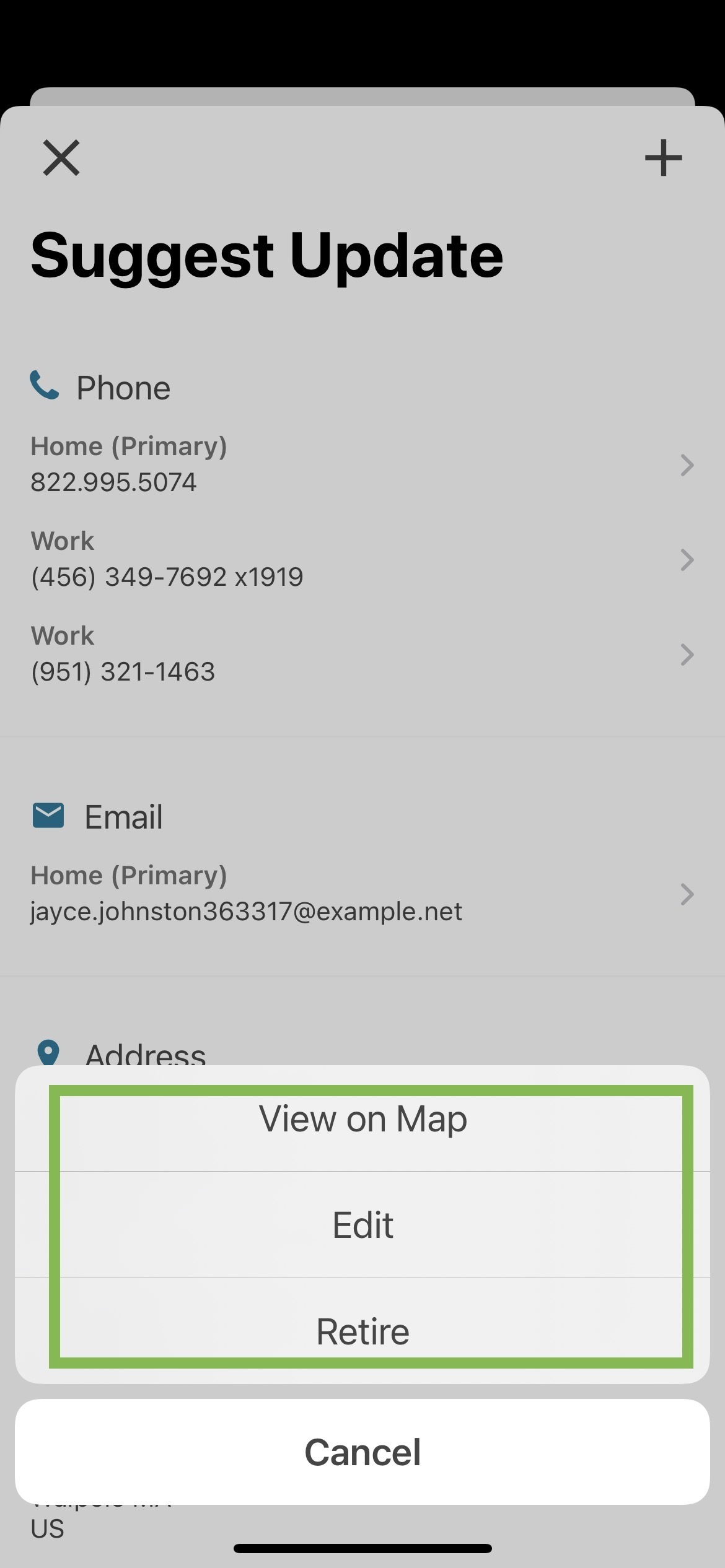 To add an entirely new piece of the contact information or to access the Misc. category, click the plus icon in the upper-right corner.
When adding, editing, or retiring a piece of contact data, you'll be asked to enter the type and a quick note, in addition to the actual contact information.  Click Save in the upper-right corner to submit the update to your data administrators who will review the suggestion, approve/deny the update, and push the data back into your database and EverTrue.
For any other questions reach out to the Genius Team at genius@evertrue.com.
Was this article helpful?
Content aside
1 yr ago

Last active

198

Views

1

Following