Accepting your EverTrue Invitation
Once you receive your email invitation to join your team on EverTrue, accepting the invite and getting started is a breeze! Please note these invitations are unique to your person and should not be shared.
To accept your invitation, simply click Get Started within the email's welcome box. You will be re-directed to EverTrue for your first log in.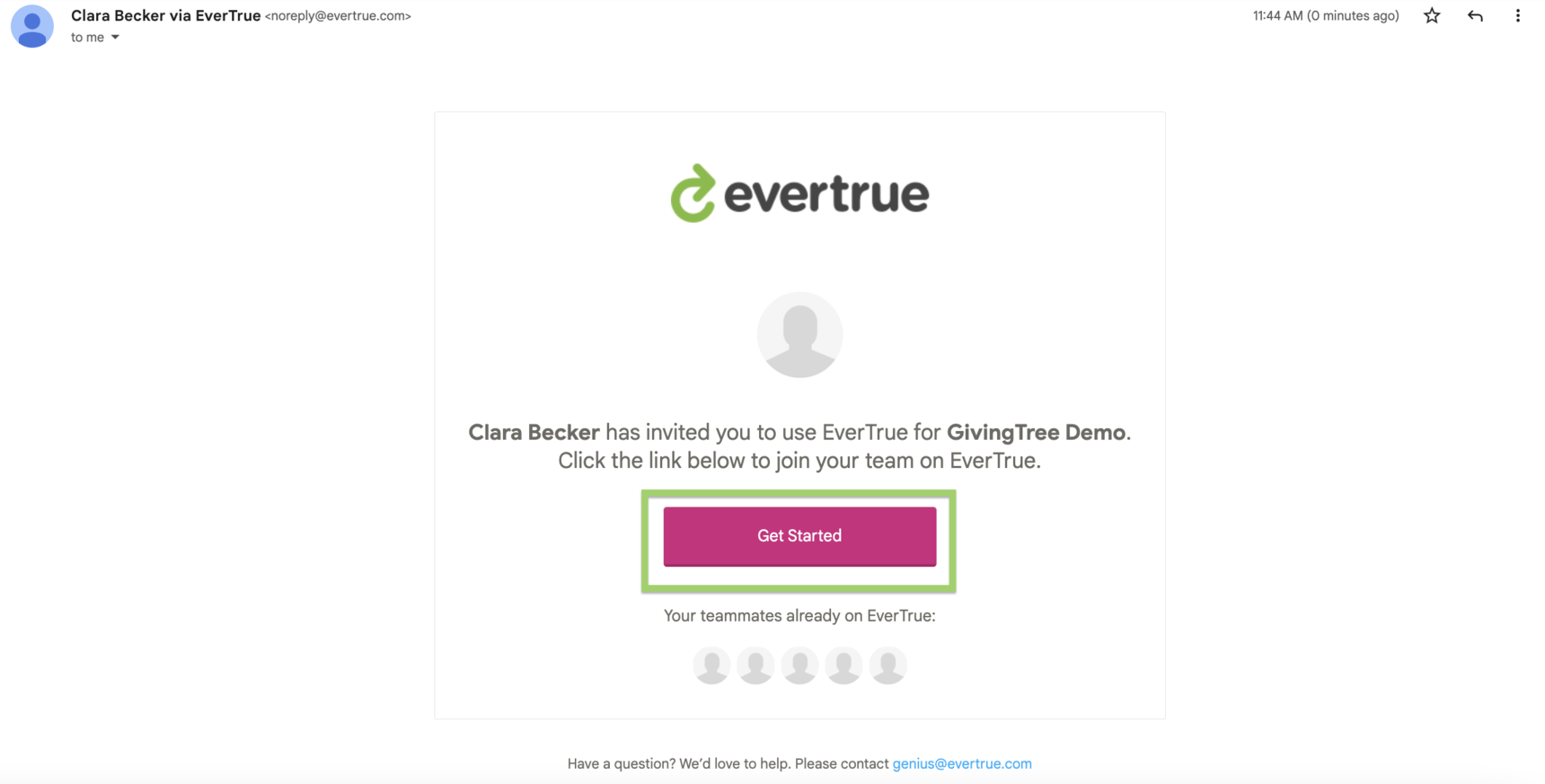 The page will prompt you to select one of three authentication methods.
Log In with LinkedIn: Use your personal LinkedIn credentials to log in. We promise we don't take any sensitive information.
Email Me a Link: Email yourself a link and log in from there. 
Enter Password: Enter a password to create a log in tied to your email.
Once logged in, you've made it! Welcome to EverTrue! We suggest you bookmark app.evertrue.com for easy reference. 
If you encounter any issues accepting your EverTrue invitation, please reach out to Customer Support at genius@evertrue.com. If you have not yet received your invitation to join, ask the administrator of your organization's EverTrue account to send you an invitation via email.
For any other questions reach out to the Genius Team at genius@evertrue.com.
Was this article helpful?
Content aside
1 yr ago

Last active

328

Views

1

Following