Use Cases: Facebook Data
Learn about how you can use Facebook Data in EverTrue!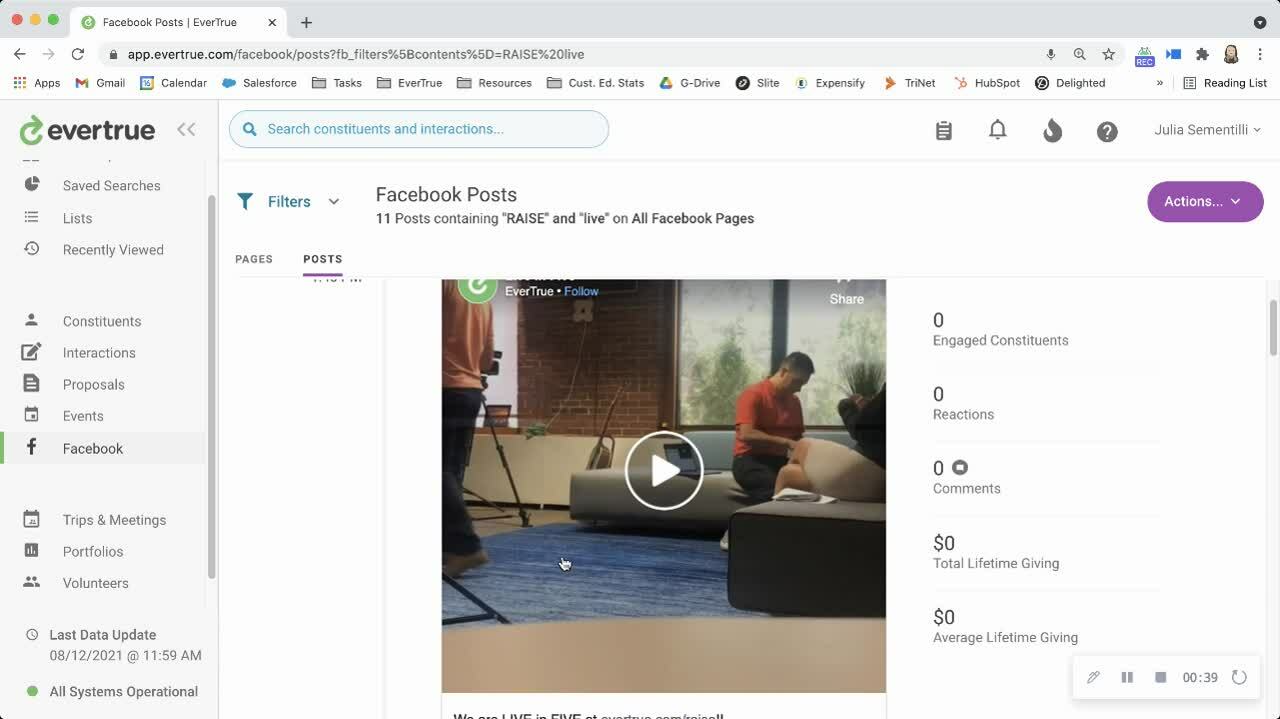 Here's a brief walk through!
Get to know who your top engaged alums are. 
Using the Facebook section of EverTrue…Create a search to look at those who have engaged with you on Facebook and have had 20 or more likes on your connected Facebook pages. You can ask this cohort to become regional volunteers, social ambassadors, and regular donors. 
---
Look at the specific content your alumni is interacting with.
Using the filters in the Facebook tab… you can narrow down who is saying what based on content. If your institution is putting together a covid relief fund, for example, you can sift through content and see what the number of comments are, what those people are saying, and so forth. This will give you insight into what your alumni base cares about, and how you can use this knowledge to conduct your outreach. 
---
Find out who your social butterflies are for reunion planning.
When you're looking to involve volunteers for class reunion planning… use the Facebook filters to search who has engaged on Facebook + graduated in the years needed (i.e. 4's and 8's) + donor = yes. You'll find active donors, engaged with you publicly, who are likely going to use their social media expertise to excel at getting people engaged for reunion gatherings (both virtual and in-person).
Want to learn more? Head to EverTrue University course 201, Lesson 1 for more information on Facebook data in EverTrue.
You can also head to our help site for answers to your questions about Facebook data in EverTrue.
Was this article helpful?
Content aside
1 yr ago

Last active

169

Views

1

Following